All You Need To know About Hose Reels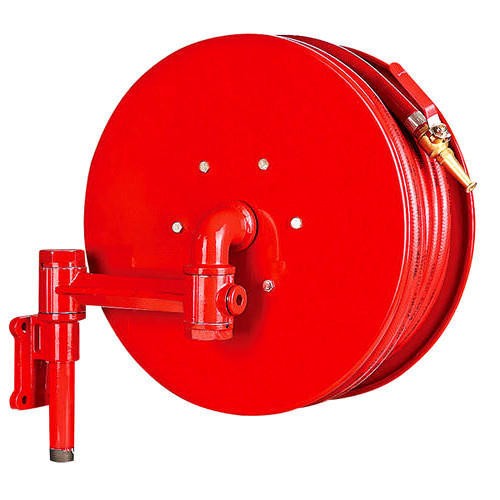 Along with fire extinguishers hose reels are used as a "first attack" appliance used during the early stages of a fire and can be used by building owners, occupiers, tenants and the fire brigade. All staff and personnel should be trained in the safe and effective use of fire hose reels. Fire hose reels are located at strategic places in buildings to provide easy access and a controlled supply of fire retardant (such as water or foam) to extinguish a fire.
MS Firesystems can install, inspect and maintain you hose reels to ensure they are in proper working order. We also inspect the area on an annual basis to confirm there have been no new hazards or factors which may pose additional risk to your staff or property.
General Safe Use of Fire Hose Reel
1.Alert others
2. DO NOT use on electrical fires!
3. Ensure the fire hose reel, is turned on before heading to the fire.
4. Check the water is available at the nozzle. Ensure the nozzle or jet is in the closed position.
5. Pull on the hose, the reel should unwind as it feeds out the hose
6. Turn the nozzle on aim the water at the base of the fire.
If you require or if you are unsure of your obligations regarding First Response Fire Safety Training, please get in touch with one of our fire services specialists.